By A.F. James MacArthur
Shooting: 3000 block Elgin Avenue. Adult male reported to be shot. Detectives investigating.
— Baltimore Police (@BaltimorePolice) November 17, 2012
A man has died after being shot on the 3000 block of Elgin Avenue. Baltimore Police stated via the department's official twitter account Friday night, the man was shot at the location. The tweet issued at 9:21 p.m. stated detectives were investigating, but did not indicate the condition of the victim.
Early Saturday morning,
The Baltimore Spectator
learned the victim had died and the case was now officially considered a homicide. No further details, or information on a known motive or suspect were available at time of publication (0316 hrs).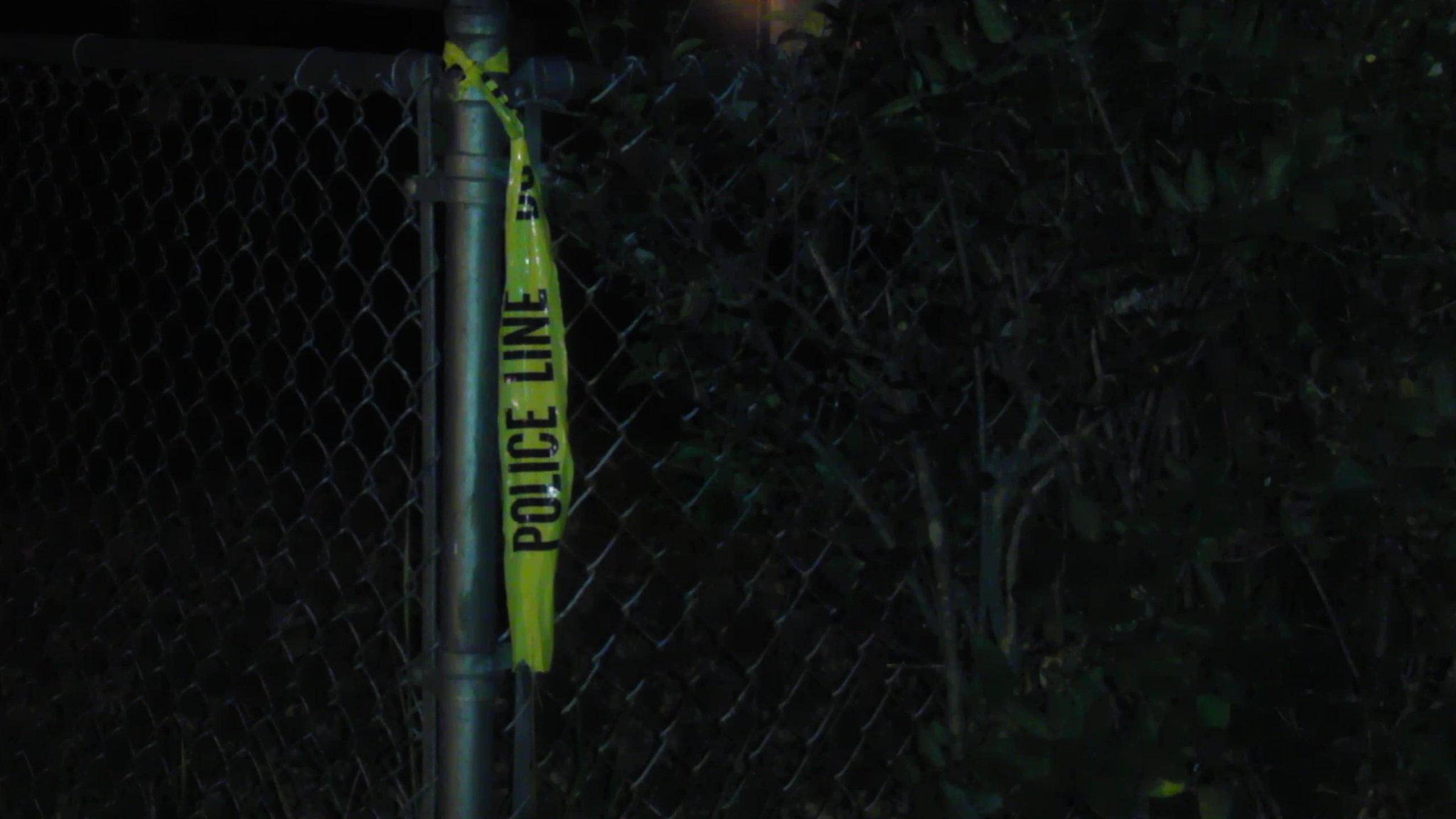 Remnant from homicide investigation, 3000 blk Elgin Ave.,
The incident is the latest, in what has been an extremely violent week for Baltimore. There were four separate incidents involving multiple victims shot, including a home invasion, triple-shooting Tuesday, on the 2500 block of W. Lafayette St., in West Baltimore. The triple-shooting left two brothers dead, and their mother clinging to life in critical condition.
PEDESTRIAN KILLED IN HIT AND RUN
A pedestrian was fatally struck by a car Saturday morning, at a Shell Gas station adjacent to the intersection of Frankford Avenue and Sinclair Lane in East Baltimore.
WBAL's
Rob Lang reported
, police are looking for the driver of the car which may have had two Black female passengers.
The Baltimore Spectator
has learned the victim went into full trauma arrest at the scene of the incident, as a result of injuries and shock sustained from the collision. The man was transported to Johns Hopkins University Bayview Medical Center, where he was pronounced dead a short time later.
@baltospectator Based on the call from the ambo on the scanner sounded like his head got ran over a few times.
— Adam M (@c_harmcity) November 17, 2012
Baltimore Police are currently investigating the incident. According to a user on twitter, there are indications the victims head may have been run over multiple times. It is not certain whether the incident was malicious and criminal in intent.
A large pool of blood was observed by
The Baltimore Spectator
on the concrete slab of the gas stations service area. Police crime lab, along with a Baltimore City Fire Department fire engine, arrived almost simultaneously, around the time this writer began to depart. Fire engines are often called to the scene of violent incidents to assist in hosing down blood and other fluids.
THIS IS A BREAKING NEWS ITEM BASED ON INFORMATION AVAILABLE AT THE TIME AND IS SUBJECT TO CHANGES AND UPDATES AS NEW INFORMATION BECOMES AVAILABLE.