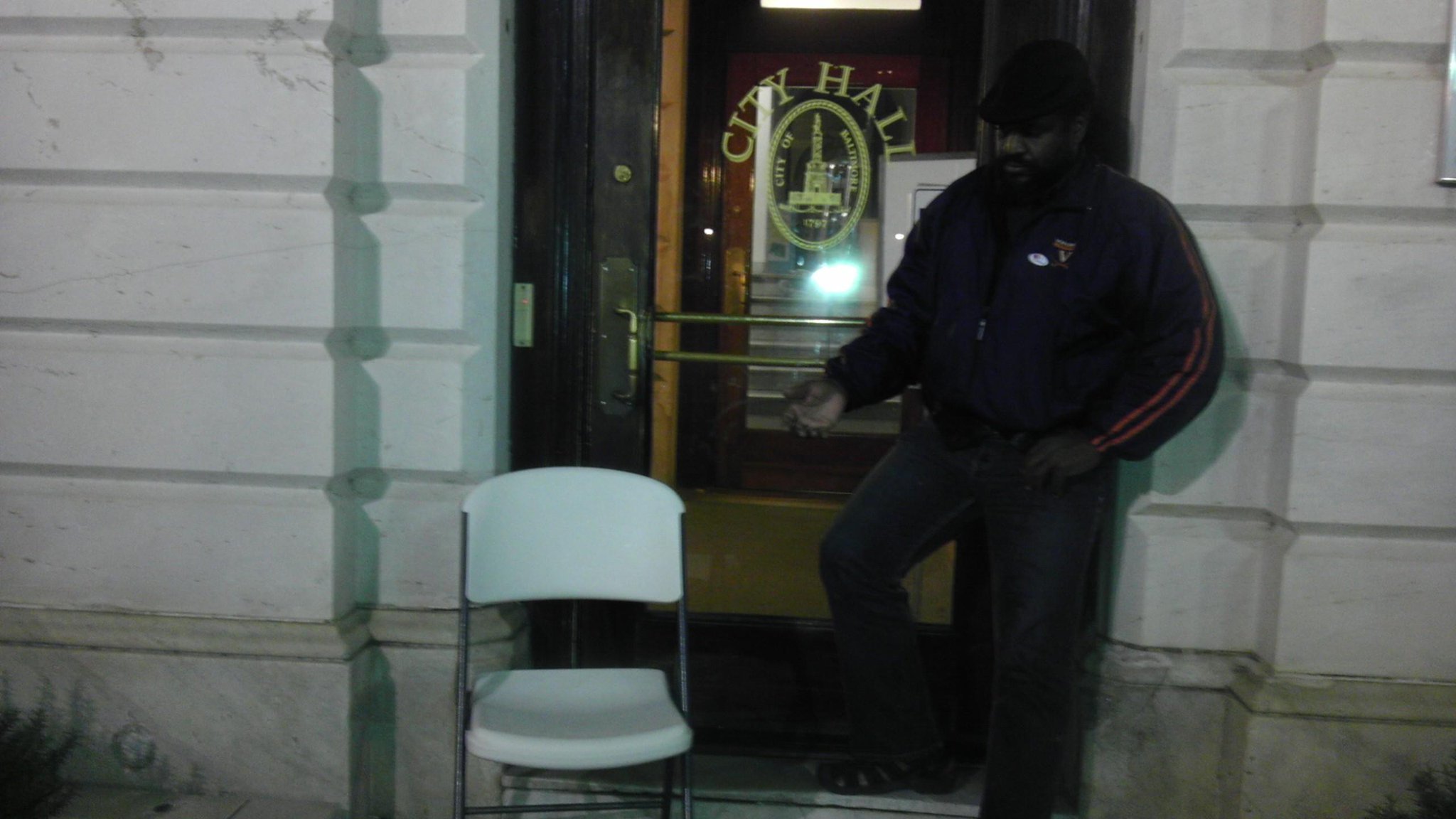 A.F. James MacArthur having a conversation with Stephanie Rawlings Blake
In the first clip, A.F. James MacArthur, host of the daily live podcast,
The Baltimore Spectator,
can be seen donning his old patrol gun belt -- which barely fits around his waist now -- complete with attached sidearm.
Baltimore Mayor Stephanie Rawlings-Blake along with Police Commissioner Anthony Batts used a SWAT team to
eject homeless advocates
from in front Baltimore City Hall. Less than 24 hours later,
The Baltimore Spectator
takes over the very same spot, inviting, nay challenging, the mayor and police commissioner to "come on down."