Incident Is Latest In A Series Of Recent Violence On Campus
MACARTHUR INDEPENDENT NEWS SERVICE
The Baltimore Sun
is taking the lead on reporting on the incident, and will continue to update the story as more information becomes available.
The following is an edited compilation of Tweets, links and statements on the Morgan State University triple stabbing. Material aggregated from Justin Fenton, Justin George and other sources.
University President Dr. David Wilson released the following statement:
CLICK IMAGE BELOW TO EXPAND LETTER TO LARGER SIZE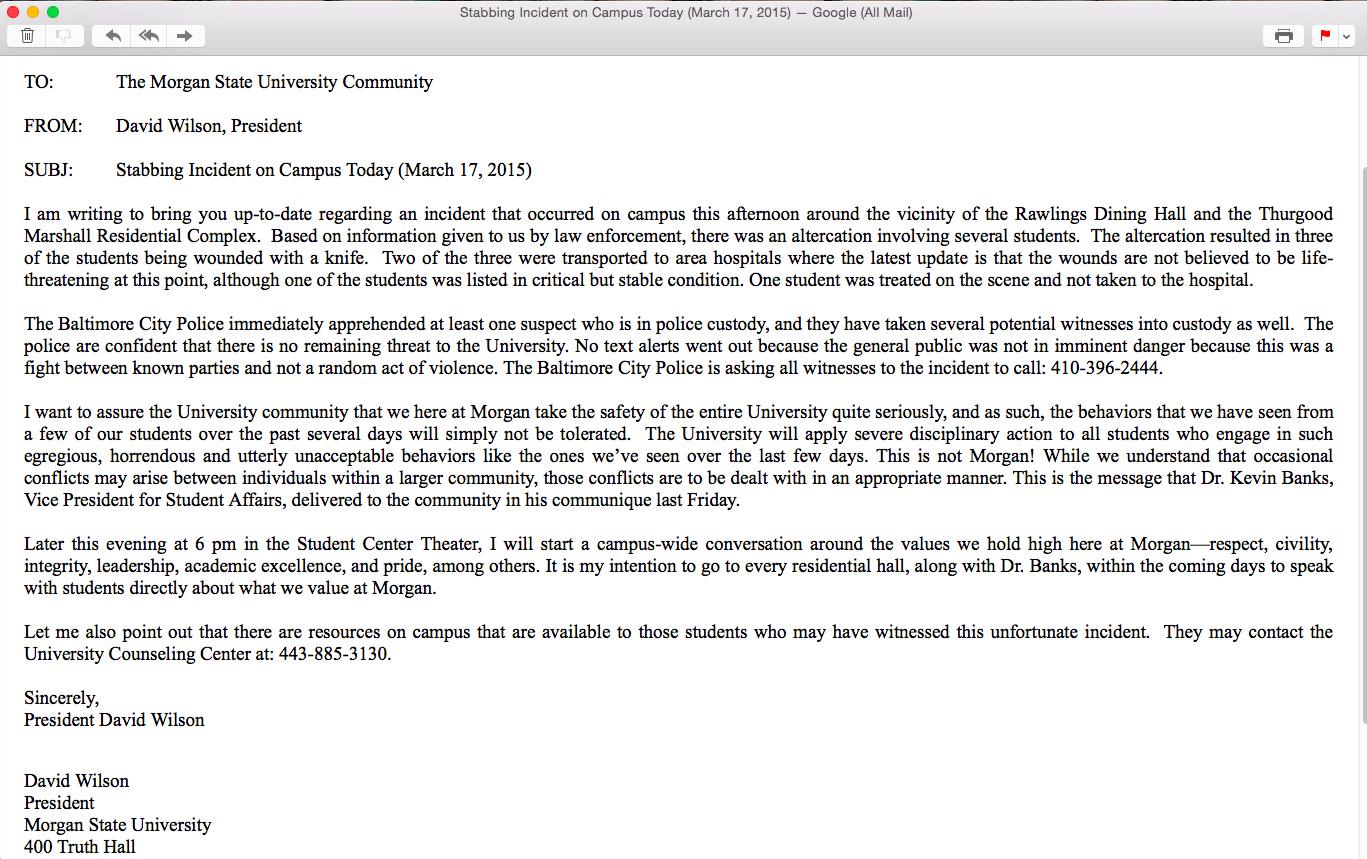 Up to three hours later, it's reported no campus wide emergency alerts were sent out to warn or inform students of the incident.
The triple stabbing among students is said to have grown out of a dispute between groups.
Police say at least one victim has a very serious stab wound to the chest.
Baltimore Police Commissioner Anthony Batts was on location at the scene of the stabbing: he said Morgan State football players were involved in the incident.
Per Commissioner Batts: three Morgan football players stabbed are ALL the victims.
This is the dining hall the stabbing took place outside of with a suspect wildy swinging a knife.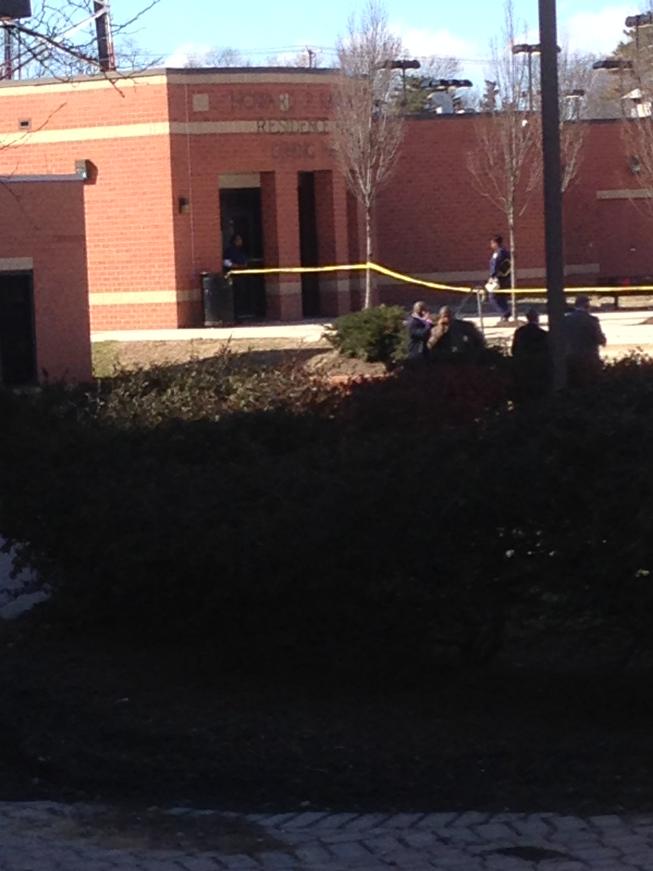 -
-
-
-
-
-